'Empire' Cast Members Want Jussie Smollett Fired
Read Time:
2 Minute, 13 Second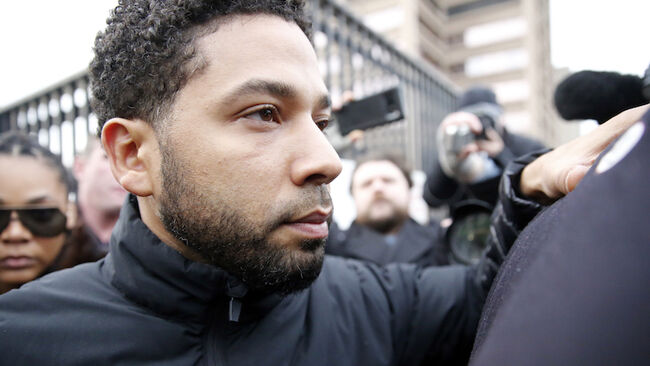 Several of Jussie Smollett's Empire co-workers want the actor fired over the negative attention he's drawn to show in light of his possible hate crime hoax.
According to TMZ, many of Smollett's cast mates are "f**king furious" with him as they feel embarrassed to have stood by his side throughout the scandalous January 29 "attack," which may have been orchestrated by the star himself as per new evidence discovered by police. While the site indicates Smollett still has a handful of co-stars who believe in his version of the alleged incident, others believe his involvement on Empire will damage the show's reputation.
Smollett, on the other hand, has been apologetic about everything that's transpired.
Per insider reports from TMZ, Smollett's felony disorderly conduct arrest on Thursday (February 21) caused a scheduled filming in Chicago to be set back at least 30 minutes. After posting a $100,000 bond, he arrived on the Empire set with family seeming "very emotional" before expressing his apologies and maintaining his innocence to the cast and crew.
"I'm sorry I've put you all through this and not answered any calls," Smollett reportedly told his co-workers. "I wanted to say I'm sorry and, you know me, I would never do this to any of you, you are my family. I swear to God, I did not do this."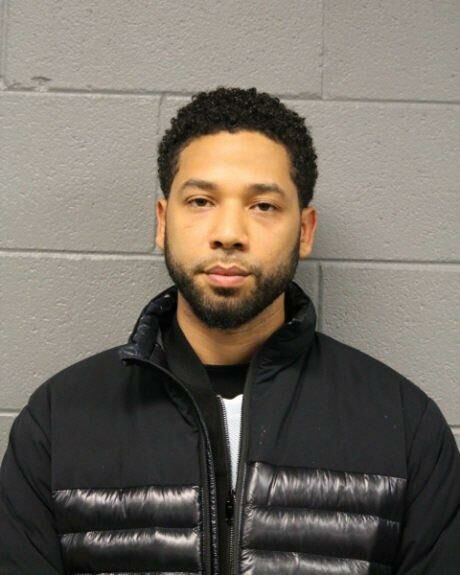 This is the latest development since Smollett appeared in front of State of Illinois Circuit Court of Cook County Judge John Fitzgerald Lyke Jr. before making bond.
During the hearing, prosecutors read text messages between Smollett and brothers Ola and Abel Osundairo, whom he supposedly paid to attack during the night of the alleged incident. According to CNN, Smollett shook his head as prosecutors read the messages, which reportedly revealed he met up with the brothers in the weeks before the attack to give them $100 to pay for supplies, including red hats, masks, and rope. Phone records also reportedly showed the actor called his alleged attackers before and after his attack.
In an earlier press conference on Thursday morning, Superintendent of Police Eddie Johnson claimed Smollett staged his attack because he was "dissatisfied with his salary." Johnson also accused the star of taking "drastic and illegal tactics to gain attention," adding Smollett "concocted a story" about an alleged hate crime that "took advantage of the pain and anger of racism to promote his career."
As it stands, Smollett's legal team denied any claims of his role in the attack.
Photo: Getty Images